Fortune Greece Magazine published an article: "A woman entrepreneur is changing the image of the country."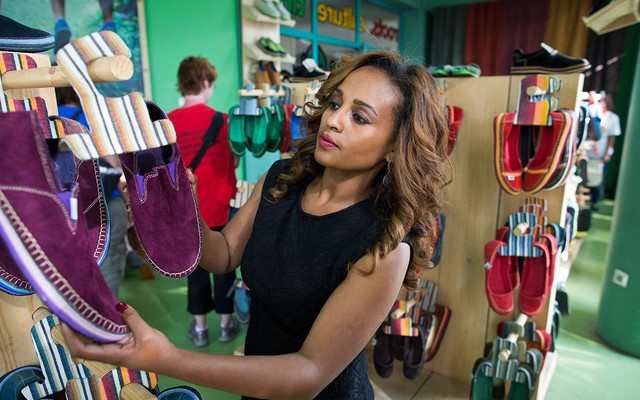 Read The Original Article at Fortunegreece.com (Greek)
The original idea of Bethlehem Aleman was rather humble. She just wanted to provide a decent living for herself and her family in their village, the Zanampegkourk , about 30 kilometers fromAddis Ababa .
Having the side of her husband-"my support," she says-her little brother Samuel and two artisans, opened a family shoemaking, in an area that lent her grandmother.
"He had no idea how shoes are made," describes today Samuel. "The first we made reminded more beds miniatures!". But thanks to the imagination and perseverance, Bethlehem Ethiopia quickly got wind of a young businessman.
He made ​​plans, choose colors, decide the materials to be used by the crafts of all-organic and recyclable-photographed handmade products and began to sell to Amazon .